Introduce clients to OurFamilyWizard tools
Our free parent guide brochures can be provided to clients and families as you refer OurFamilyWizard. Available in both English and Spanish, these brochures describe OurFamilyWizard tools for parents, pricing options, and more. Fill out the form to have free brochures sent directly to you or your office.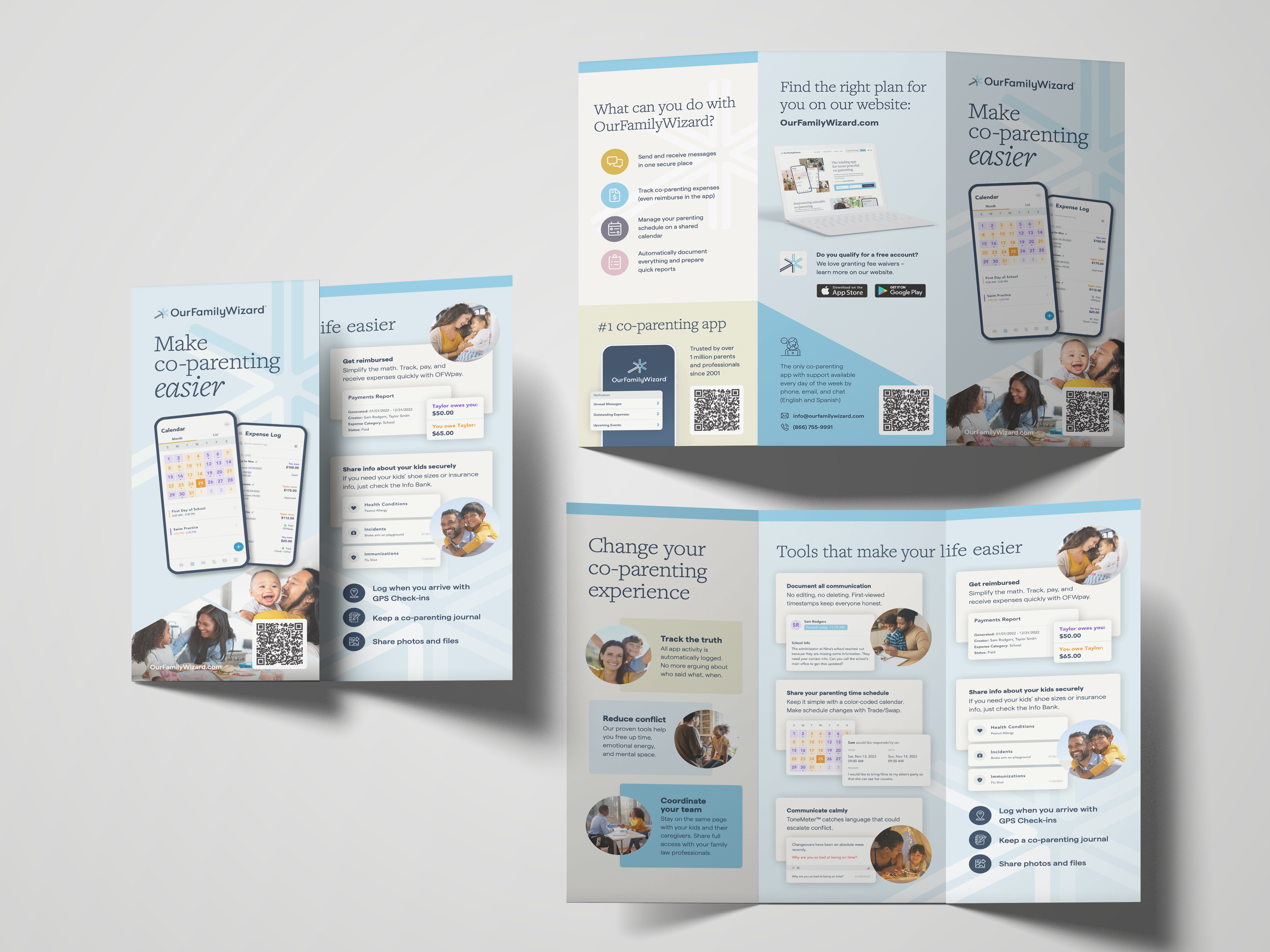 Request brochures for your office
We value your privacy and never sell contact information to advertisers.
We're the leading co-parenting platform.
OurFamilyWizard has been used by over 1 million parents and professionals and has been recommended by more than 1,000 courts around the world.
Supporting co-parents since 2001
We bring nearly 20 years of experience working with parents, practitioners, and courts to build the best technology to support co-parenting. Learn more by scheduling a free professional consultation.
Nearly 100 new practitioners join weekly
Thousands of practitioners around the world have created their free Practitioner Account on OurFamilyWizard, with over 100 new account registrations occurring every week.